Molly Sims recommends this magical de- cluttering book to start the new season on a tidy foot.
Japanese cleaning consultant Marie Kondo takes tidying to a whole new level, promising that if you properly simplify and organize your home once, you'll never have to do it again. Most methods advocate a room-by-room or little-by-little approach, which doom you to pick away at your piles of stuff forever. The KonMari Method, with its revolutionary category-by-category system, leads to lasting results. In fact, none of Kondo's clients have lapsed (and she still has a three-month waiting list).
With detailed guidance for determining which items in your house "spark joy" (and which don't), this international bestseller featuring Tokyo's newest lifestyle phenomenon will help you clear your clutter and enjoy the unique magic of a tidy home—and the calm, motivated mindset it can inspire.
Katie Cassidy spent her Sundays reading Soho House's inspiring manual packed with secrets on how to eat and live stylishly.
The quintessential cooking, style, and decoration book from Soho House, the world's leading private club—with U.S. locations in Miami, New York, Hollywood, and Chicago In the 17 years since the first Soho House opened its doors, they've perfected the art of entertaining: how to make people feel at home, how to cook food they love, how to make a room stylish but welcoming, how to throw a party, get the lighting right, mix a cocktail, design a bedroom, build an art collection.
This sumptuous book with a foreword from founder Nick Jones and newly commissioned photography from leading food and interiors photographers Mark Seelen and Jean Cazals, will share with readers the secrets of the Soho House way of doing things. Contemporary, global, yet with something quintessentially homey at its heart, this is Soho House style explained by its experts: the grit and the glamour, the style and the coziness. Packed with recipes and design tips, this book shows how to transport a slice of Soho House right to one's home. Whether you want to recreate your favorite house regular macaroni cheese or choose the right sofa for your sitting room, the clubs; experts will share their blueprint for stylish, contemporary living the Soho House way. Includes dual measures.
Reese Witherspoon is probably the coolest bookworm we know. Like her bookshelves, her Instagram feed is filled with her favorite books, including this recent read from supermodel Cindy Crawford.
 Becoming By Cindy Crawford: By Cindy Crawford with Katherine O' Leary
On the eve of her fiftieth birthday, Crawford looks back, photo shoot by photo shoot, on a remarkable career and various life lessons she absorbed. She discusses her earliest modeling years and learning how to become less self-conscious in front of a camera; trusting her own instincts about creating positive messages about a healthy and strong body image that she knew would reach women of all ages; her feelings about becoming a wife and a mother; and her thoughts about turning fifty and what she would tell her younger self if she had the chance. The photographs span her entire career, beginning from the mid 1980s, and feature unpublished images from Crawford's personal archive in addition to images by every top name in fashion photography, including Annie Leibovitz, Arthur Elgort, Helmut Newton, Herb Ritts, Irving Penn, Patrick Demarchelier, and Richard Avedon, among others.
A beautifully illustrated series of stories, Becoming is a smart and engaging book that sheds light into the life and work of an extraordinary woman.
James Franco deemed this novel "amazing".
 My Brilliant Friend by Elena Ferrante
A modern masterpiece from one of Italy's most acclaimed authors, My Brilliant Friend is a rich, intense, and generous-hearted story about two friends, Elena and Lila. Ferrante's inimitable style lends itself perfectly to a meticulous portrait of these two women that is also the story of a nation and a touching meditation on the nature of friendship. The story begins in the 1950s, in a poor but vibrant neighborhood on the outskirts of Naples. Growing up on these tough streets the two girls learn to rely on each other ahead of anyone or anything else. As they grow, as their paths repeatedly diverge and converge, Elena and Lila remain best friends whose respective destinies are reflected and refracted in the other. They are likewise the embodiments of a nation undergoing momentous change. Through the lives of these two women, Ferrante tells the story of a neighborhood, a city, and a country as it is transformed in ways that, in turn, also transform the relationship between her protagonists, the unforgettable Elena and Lila.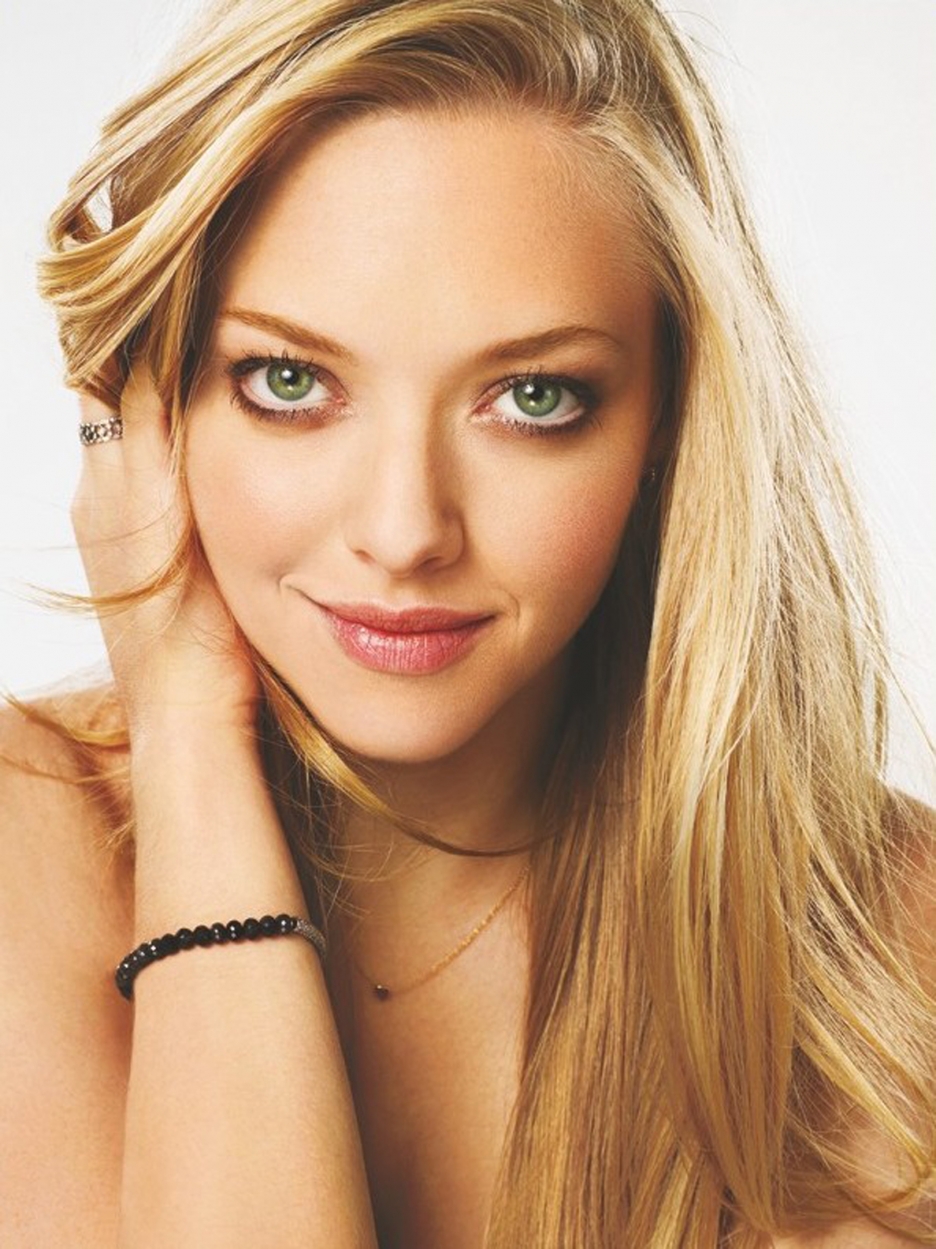 Amanda Seyfried is among the first to approve this brand new book (which came out October 6) is poised to be a hot read this fall.
Kezia, Nathaniel, and Victor are reunited for the extravagant wedding of a college friend. Now at the tail end of their twenties, they arrive completely absorbed in their own lives-Kezia the second-in-command to a madwoman jewelry designer in Manhattan; Nathaniel the former literary cool kid, selling his wares in Hollywood; and the Eeyore-esque Victor, just fired from a middling search engine. They soon slip back into old roles: Victor loves Kezia. Kezia loves Nathaniel. Nathaniel loves Nathaniel.
In the midst of all this semi-merriment, Victor passes out in the mother of the groom's bedroom. He wakes to her jovially slapping him across the face. Instead of a scolding, she offers Victor a story she's never even told her son, about a valuable necklace that disappeared during the Nazi occupation of France.
And so a madcap adventure is set into motion, one that leads Victor, Kezia, and Nathaniel from Miami to New York and L.A. to Paris and across France, until they converge at the estate of Guy de Maupassant, author of the classic short story "The Necklace."
Heartfelt, suspenseful, and told with Sloane Crosley's inimitable spark and wit, The Clasp is a masterful story of friends struggling to fit together now that their lives haven't gone as planned, of how to separate the real from the fake. Such a task might be possible when it comes to precious stones, but is far more difficult to pull off with humans.